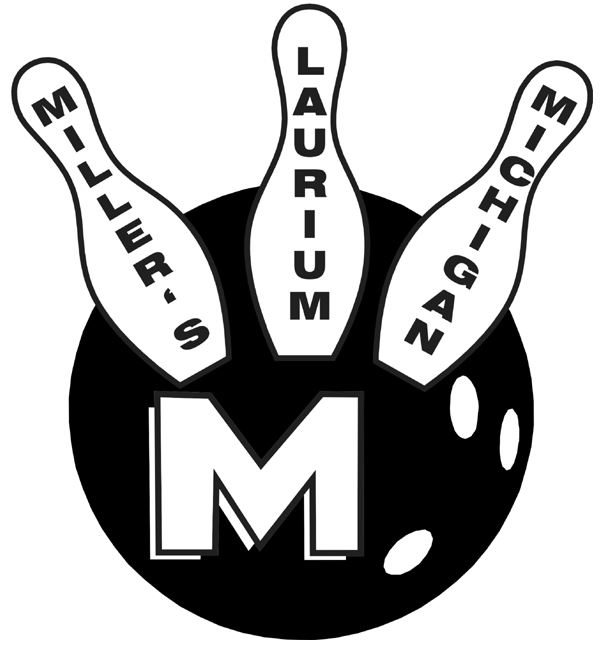 Miller's Recreation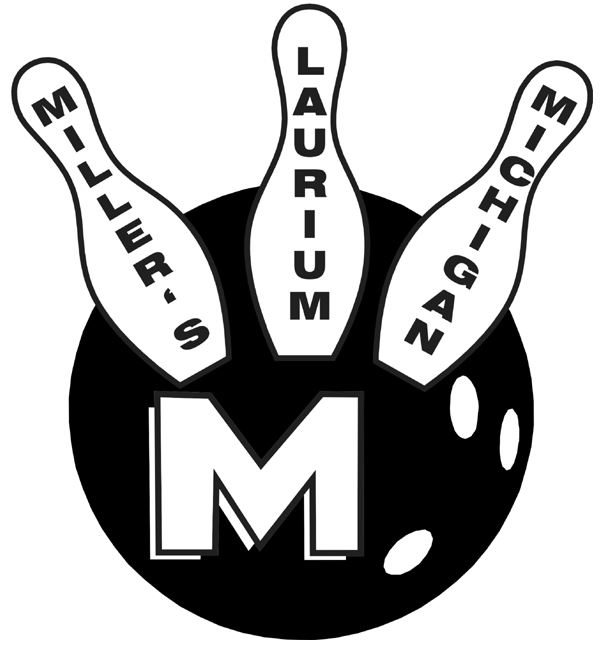 311 Hecla St. Laurium, Mi
Your Place For Bowling, Food, Drink, Lotto,Fun & Friends!
High School Bowling Team Fundraiser 4/11/15
Coca Cola Classic Men's Results
1st Tom Elliott 904
2nd Shawn MacDonald 879
3rd Cory Just 873
4th Ken Haralson 839
5th Rudy Strom 832
6th Quincy Jeter 827
Coca Cola Classic Women's Results
1st Sue Kerttu 872
2nd Sharon Klingkammer 871
3rd Loralee Miller 833
4th Dorothy Crnkovich 828
Final Friday of Every Month: Listen to the Funky Stylings of the KBQ
10PM - 1AM no cover charge
Now Featuring Keno & Your Favorite Lottery Games!
Daily Food Specials
Sunday~ Chicken Wings
Monday~ Mexican
Tuesday~ Sub Sandwiches
Wednesday~ $5 One top Pizzas
Thursday~ BBQ Ribs
Friday~ Fish Fry
Saturday~ Sliders
Show your Support with a shirt, Hoodie, Jacket or Coozie available for sale at Miller's
Check us out on Facebook

Our History
On September 5, 1945 William and Margaret Miller purchased the old Super Quality Foods warehouse on Hecla Street in Laurium. When Miller's Recreation originally opened it housed a sandwich shop, tavern and six lanes of bowling. At that time the lanes used manual pinsetters, a man who would clear and set the pins after each frame. Each pinsetter earned ten cents per game. Due to customer desire Miller's expanded in 1956. At this time two more lanes and a concourse area were added. The sandwich shop was turned into a bar and the kitchen was relocated. New automatic Brunswick pinsetters were added, allowing the center to own and operate the first automatic pinsetters in the area. On any given night one could enter to see 40 or more people bowling, drinking and enjoying life. Hundreds if not thousands of people have bowled at Miller's at some point in their lives. Even celebrities like Frank Yankovic stopped in to enjoy Marge's cooking after his polka tours. Music and dancing would erupt at the bar. Miller's is a part of the local history. Three generations of families have spent their free time enjoying themselves at this establishment. And, three generations of the Miller family have set pins, maintained machines, bartended, coached, waited tables. Come in and enjoy our eight lanes of bowling, food, drink, and games.
Click the image to view our commercial!